Molina My Health Perks Program
Healthy Actions Lead to Great Rewards
My Health Perks is a health initiative from Molina where you can earn a $50 gift card by taking good healthy actions like completing your wellness assessments. Every Molina member* is eligible for this program.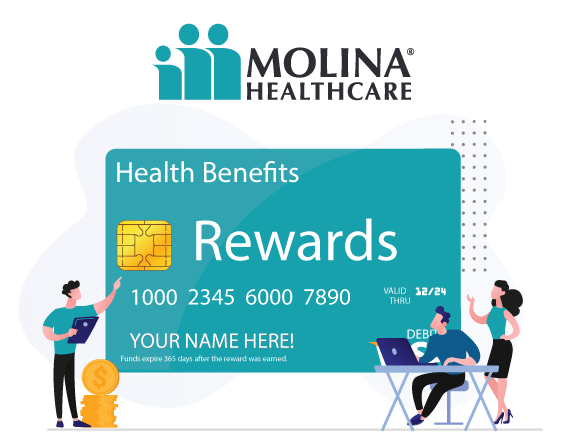 Your Rewards
Digital or Physical $50 Gift Card that can be redeemed at participating retail outlets. Visit the My Wellness page to complete the My Health Perks Molina Wellness Assessment.

How to Earn Points
Complete Wellness Assessment – go onto your My Molina Portal and go to the My Wellness tab to complete the tasks.
Complete your Annual Wellness Exam- visit your Primary Care Provider (PCP) for your annual physical.
Claim your reward- You will receive a notification email once you finish your online wellness assessment. The processing could take several weeks.
Visit Molina to Activate Your Account and Start Earning Your Rewards
This page summarizes a Carriers' Reward Program and may have outdated or incomplete information. Please refer to the carrier's website for the latest details, rules, and other specifics required to earn their rewards.
Pick Your Best Health Plans and Rewards
Top Health Insurance News
In today's rapidly evolving digital landscape, the search for reliable and affordable health insurance can often be a complex and overwhelming process. However, TrueCoverage, the #1 trusted insurance agency, has emerged as a transformative force in the online health marketplace.
read more