Cigna's Take Control Rewardssm Program
Easy Activities to Make Healthcare Affordable
Earn up to $275 worth of points by watching educational films, reading beneficial articles, and completing other easy tasks. These points can then be redeemed for fantastic rewards like health and fitness items, sporting goods, entertainment, electronics, and apparel or a Reloadable Reward Card, which can to pay for your healthcare expenses.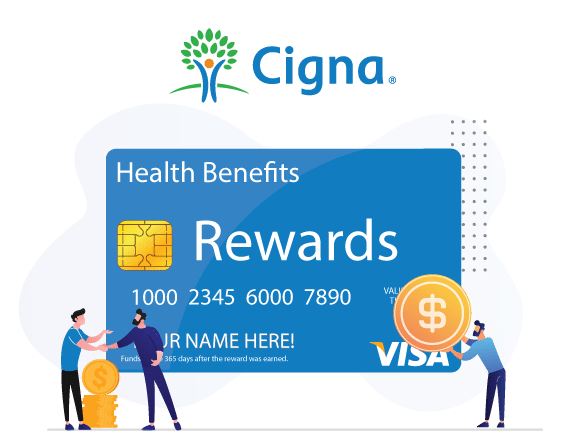 Your Rewards
Roku Express Streaming Player
Fitbit – Charge 4 Activity Tracker
COSTCO 1-year Membership Certificate
Debit Card- Redeem your points for a Reloadable Reward Card

How to Earn Points
Some of the ways to earn reward points
Create your myCigna® account
Visiting your primary care provider (PCP)
Completing your preventive care
Completing Online Tasks
Visit Cigna to Activate Your Account and Start Earning Your Rewards
This page summarizes a Carriers' Reward Program and may have outdated or incomplete information. Please refer to the carrier's website for the latest details, rules, and other specifics required to earn their rewards.
Pick Your Best Health Plans and Rewards
Top Health Insurance News
In today's rapidly evolving digital landscape, the search for reliable and affordable health insurance can often be a complex and overwhelming process. However, TrueCoverage, the #1 trusted insurance agency, has emerged as a transformative force in the online health marketplace.
read more