BCBSTX Blue PointsSM Program
Achieving Healthy Goals Add Up to Rewards
Staying and progressing with your health goals can earn Blue Points. It is straightforward. Join the Blue PointsSM Program by BlueCross and BlueShield of Texas. Participate in healthy activities. The Blue Points program lets you to accumulate points by consistently engaging in healthy activities. You may use reward points to buy merchandise like DVDs, electronics, sporting goods, charity donations, and apparel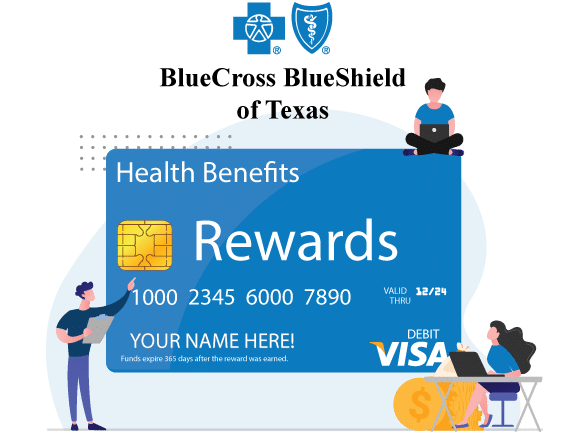 Your Rewards
Up to 17,325 Blue PointsSM can be redeemed yearly for buying products from an online rewards store, including electronics, sporting goods, tools, jewelry, and housewares. You can earn Blue PointsSM for regularly participating in healthy activities via the Well onTarget® member wellness portal. Only 17,325 points can be redeemed each calendar year, but points carry over and are not lost.

How to Earn Points
Completing the Health Assessment every six months – 2,500 points every six months
Completing a Self-Management Program – 1,000 points per quarter
Using trackers to track your progress toward your goals – 10 points up to a maximum of 70 points per week
Enrolling in the Fitness Program- 2,500 points
Adding weekly Fitness Program gym visits to your routine – Up to 300 points each week
Completing progress check-ins- Up to 250 points per month
Connecting a compatible fitness device or app to the portal – 2,675 points
Tracking progress using a synced fitness device or app- 55 points per day
Visit BCBSTX to Activate Your Account and Start Earning Your Rewards
This page summarizes a Carriers' Reward Program and may have outdated or incomplete information. Please refer to the carrier's website for the latest details, rules, and other specifics required to earn their rewards.
Pick Your Best Health Plans and Rewards
Top Health Insurance News
In today's rapidly evolving digital landscape, the search for reliable and affordable health insurance can often be a complex and overwhelming process. However, TrueCoverage, the #1 trusted insurance agency, has emerged as a transformative force in the online health marketplace.
read more