About TrueCoverage
The #1 Trusted Insurance Agency
The insurance experts at TrueCoverage are dedicated to getting you the BEST insurance at the lowest possible rates.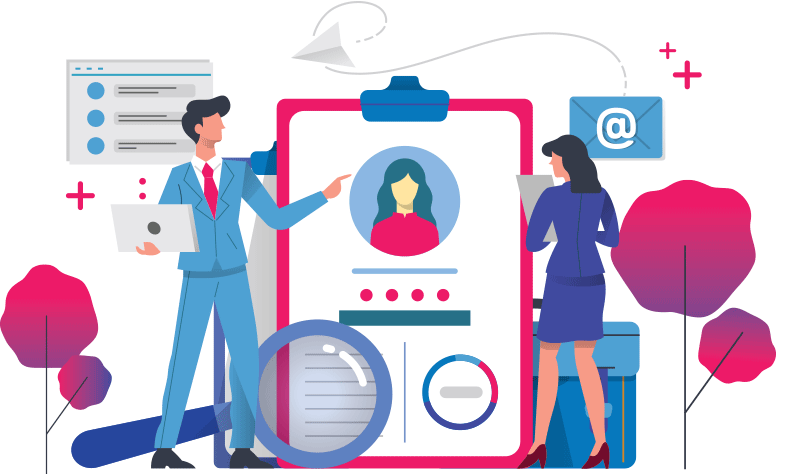 What happens when a team of experienced software developers and insurance experts partner for a project?
They create the most Advanced Insurance Portal of its kind, that's what happens!
Out of a single project came the most advanced health insurance marketplace portal, TrueCoverage. Created out of the passion to build technology solutions for you the consumer. At the heart of it, we are technology buffs, insurance brokers, and independent insurance agents with more than 15 years of experience. As insurance experts, we are always on top of the rapidly-changing healthcare landscape. We keep a keen eye on the challenges faced by real people while shopping for insurance and health coverage.
Our smart insurance technology solutions will help you find affordable insurance coverage with just a few clicks.
TrueCoverage is also a private health insurance marketplace for individuals, families, and employers. It's a "One-Stop-Insurance-Shop" where you compare, then enroll, in affordable health insurance plans. We offer insurance plans from more than 600 top carriers across the country. We also offer ancillary insurance like dental, vision, life, accidental death, critical illness, disability, and Medicare Supplemental insurance.
If you need affordable health insurance, learn more about the Affordable Care Act and how TrueCoverage delivers the BEST health insurance at the lowest rates!
Built by technology & insurance experts:
Unlike any other online health insurance exchange, TrueCoverage is your personal insurance broker, health insurance marketplace, and personal advisor, all rolled into one.
We understand the challenges you face while searching for health insurance quotes, life insurance quotes, and supplemental insurance products. Our easy-to-use website offers affordable insurance plans in EVERY State.
At TrueCoverage, we're committed to:
Empowering you
to confidently shop for affordable health insurance coverage online or via phone
Helping you
understand the complex, ever-changing, American healthcare system in simple terms
Giving you
free tools and resources to purchase the right plans at the best price
Providing you
free customer service and support round the clock by licensed insurance agents
Ensuring you
highly rated, secure and trustworthy transactions through our portal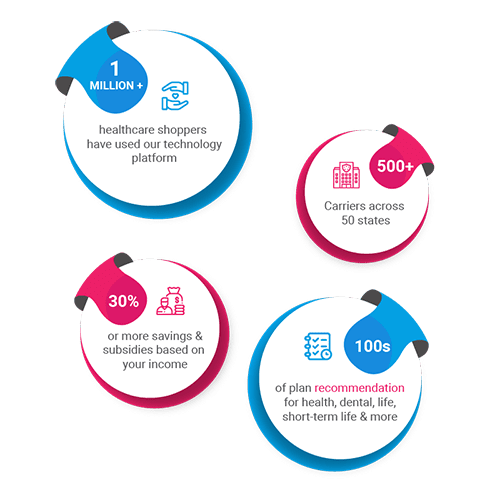 WE are a diverse, hardworking team of insurance experts, passionate about technology and insurance products, who places YOU the consumer first while creating simple, user-friendly solutions that protect YOU and YOUR family
Good experience. I tell everyone I know about True Coverage!!! Christine and Erica are great, very very helpful!!!
I like the way y'all helped me get my Health Insurance Plan. I will tell my friends and family too! Thank You!
I really appreciate this awesome service for helping me find coverage for my PCP, Endocrinologist, Pharmacy, and OBYGN providers. You are the best!
Let's Get You Some Insurance
Get Your Quote
Now

Attention
This website is operated by TrueCoverage and is not the Health Insurance MarketplaceSM website. In offering this website, TrueCoverage is required to comply with all applicable federal laws, including the standards established under 45 CFR 155.220 (c) and (d) and standards established under 45 CFR 155.260 to protect the privacy and security of personally identifiable information. This website may not display all data on Qualified Health Plans (QHPs) being offered in your state through the Health Insurance MarketplaceSM website. To see all available data on QHP options in your state, go to the Health Insurance MarketplaceSM website at HealthCare.gov.
Also, you should visit the Health Insurance MarketplaceSM website at HealthCare.gov if:
You want to select a catastrophic health plan.

You want to enroll members of your household in separate QHPs.

The plans offered here don't offer pediatric dental coverage and you want to choose a QHP that covers pediatric dental services or a separate dental plan with pediatric coverage. Pediatric dental services are an essential health benefit.
TrueCoverage offers the opportunity to enroll in either QHPs and off-Marketplace coverage. Please visit HealthCare.gov for information on the benefits of enrolling in a QHP. Off-Marketplace coverage is not eligible for the cost savings offered for coverage through the Marketplaces.
If you'd like assistance in another language please dial 888-635-2156
If you are visually impaired, please visit the Federal Marketplace.